The BS 7671:2018 – 18th Edition of the IET wiring regulations came into force from the 1st January 2019. It is the British standard covering the design, installation and testing of electrical installations. MIDFIX's Innovation and NPD team have been working with suppliers to bring new cable fixings to the UK market.
In response to a number of fatal, fire related incidents where people have been trapped by falling cables, the 18th edition has introduced significant changes to the way cables are fixed.
In our previous 18th edition blog, we mentioned that the new regulations will mean that wiring systems should be supported such that they will not be liable to premature collapse in the event of a fire. Electricians and electrical contractors, take note that this now applies throughout the installation, not just in escape routes as was previously the case and precludes plastic cable clips and cable ties as the sole means of support.
Our innovation and NPD (new product development) team have been working closely with suppliers to develop a comprehensive range of 18th edition compliant cable fixings covering all aspects of the electrical installation. Adrian said; "It's an exciting time as we have products which are pending patent at the moment". Here, I'd like to introduce our newest products; the metal cable harness and expansion plugs.
The metal cable harness is an excellent product for securing cable bundles. there are two fixing points for either wall or ceiling mounting. Adrian said; "The good thing about this product is that cables can quickly be added as the installation progresses."
Also hot off the press is our new metal expansion plugs. These are zinc-plated steel plugs. They will directly replace red and brown plastic plugs for use in concrete, brick and blockwork. They are simple to install and can be used with either twinthread woodscrews or chipboard screws.

0:40
For more information, speak to our sales team today or view our 18th edition range
Your product guide to 18th edition fixings.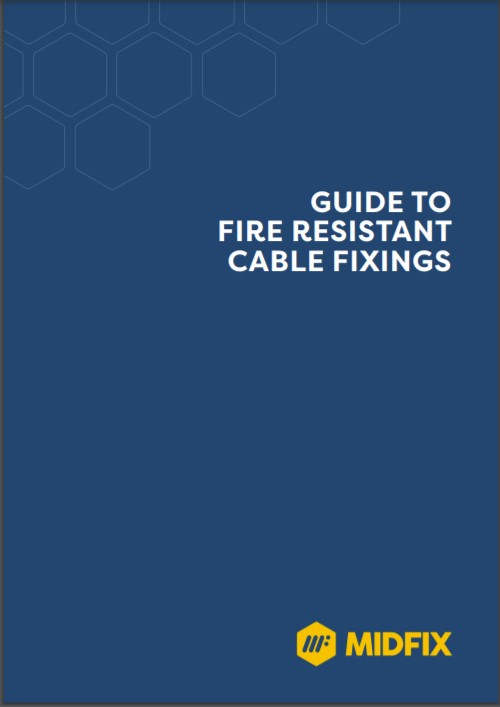 The metal expansion plugs are a direct replacement for red and brown plastic plugs -Adrian Fowler